Private French Lessons
Private French lessons for non-native speakers
A personalised approach that is 100% tailored to your needs.
The ideal option to meet specific needs and goals that require individualised instruction and flexibility in the pursuit of French language skills.
Private lessons for non-native speakers
Private French lessons are aimed at both English speakers and other foreign language speakers who wish to learn French or improve their French.
During the first lesson, your level and your individual needs and priorities will be assessed so that the content of the course can be tailored to your goals and requirements.
French, like many other languages, is a complex and subtle language which requires regular practice and study. Our approach will enable you to enrich your French grammar, vocabulary and pronunciation through conversation, role play and challenging exercises which reflect everyday, practical situations.
For faster progress and more confidence when conversing, oral practice will be a key component of each lesson.
You will be given tips and exercises to study independently between each session.
Learn French using personalised instruction
Free trial lesson 
From Beginners to advanced learners
Our approach is adapted to meet every learner's needs, no matter their level.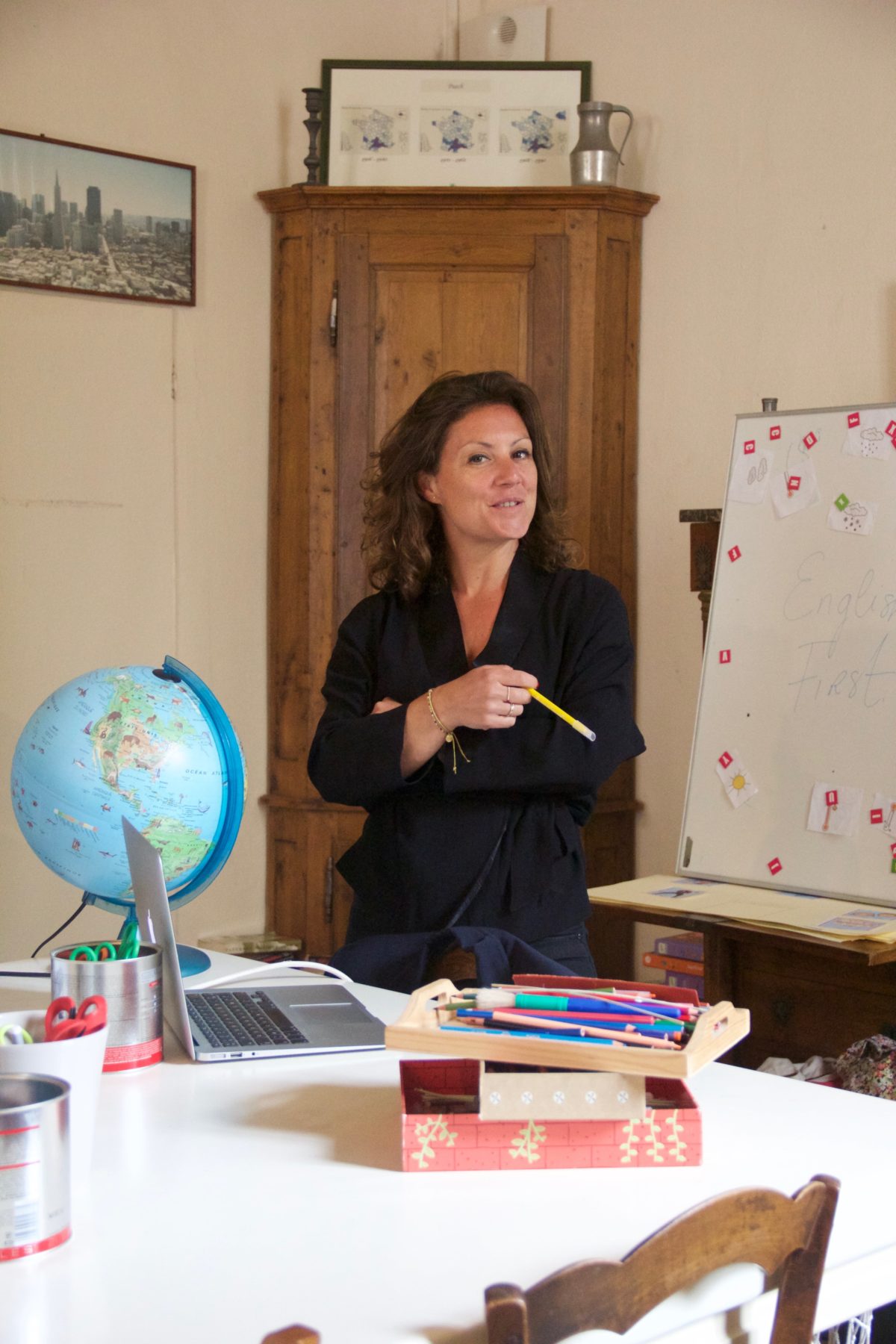 Learn French with a bilingual English-French and native-French teacher
Virginie Rouxel Segaut, who obtained a Master Degree in Education and Foreign Language Teaching, will provide you with authentic, informal French language instruction and teach you common French phrases for use in conversation. Instruction will also include the more formal, academic aspects of the French language.
You will work specifically on the French skills you wish to develop and progress at your own pace.
Face-to-face learning or online distance learning
You can choose to take French lessons in person at our school in Beaune or meet remotely through Zoom.
A typical French lesson lasts one hour, but the length can be extended to suit your needs. Courses are usually booked as a block of 10, one hour sessions, and this block can be renewed according to your progress and objectives. Flexibility, however, is one of our highest priorities and we will happily adapt to your requirements.
Learn French using personalised instruction
Free trial lesson 
They talk about it
Testimonials
★ ★ ★ ★ ★
Virginie has made the daunting challenge of learning French as an adult both doable and fun. Her boundless encouragement and patience is paired with her outstanding skills and attentiveness. She always makes sure I understand what I'm learning and always has time for any questions. Plus, she prepares the lessons around my specific goals. For example, we started our classes together with a focus on preparation for my French naturalisation interview. By the time of my interview I was confident, relaxed and prepared. Now my goal has changed to understanding and participating in French conversation, and Virginie has effortlessly stepped up to this challenge. This is truly the best language class I have ever taken, and I am beyond grateful to Virginie for making it so successful and rewarding. I simply can't praise her enough!